From Nature Made®,
the brand you know and trust
As an industry leader for 50 years, we've learned a lot about how to carefully select and source high quality ingredients from all over the world. Each of the personalized vitamins and supplements in your Nurish by Nature Made® pack are backed by decades of clinical research, vetted by nutritional scientists and registered dietitians, and individually inspected by our team of quality assurance experts.
Because when it comes to helping you be at your best—our Nature Made® experts have got you covered.
Comprehensive Nutrition for the Whole You
A close-up look at our credentials

Nature Made® is an industry leader with 50 years of experience in bringing quality vitamins, minerals, herbs, and supplements to families all over the country.
For decades, our experts have worked side-by-side with the U.S. Pharmacopeia, the scientific, non-profit organization that sets the standards for purity and potency for dietary supplements in the United States.
We're proud to practice the same quality sourcing and scientific backing that has earned Nature Made® the #1 pharmacist recommended vitamin and supplement brand of choice.*
*Based on a survey of pharmacists who recommend branded vitamins and supplements.
Our unique approach
to personalized nutrition
When creating our vitamin subscription, our nutrition scientists painstakingly obsessed over every question asked in our assessment, from your latitude to your favorite foods, so you get the personalized solutions you deserve.
Filling in the gaps
Your age and life stage help us lay a foundation for your basic dietary needs. We also ask about your diet to get an idea which of those needs are already being met—and which could use a little extra support.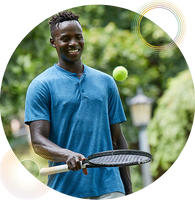 Getting to know you
How much time do you spend in front of a screen? What about outside? Do you have trouble sleeping? Getting to know your lifestyle and health goals helps us create truly personalized vitamin pack recommendations that fit in with your foundational nutrient needs as well.
Delivering personalized solutions
We combine our proprietary assessment with 50 years of nutritional expertise, to give you personalized supplement solutions delivered in convenient daily packs each month.
How we pack your packs
Small batches
We fill our packs in small batches so we can ensure everything from the pills to the packaging is in tip-top shape for you.
Individually inspected
We manually inspect every order, from the pills on the inside to every letter in your name.

Strict safety standards
We're committed to protecting the health and safety of our employees at all times, and to providing you with quality nutritional support you can count on.